Although I was aware that the original author of ownCloud moved on to work on the Nextcloud fork, it never bothered me enough to check if I should migrate my ownCloud instance to the new software. With the recent reports on insecure ownCloud instances found by a scanner offered by the Nextcloud team, I took the time to investigate the situation.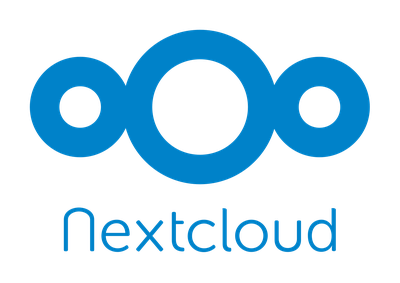 Sure enough, logging in to my ownCloud instance presented me with a possible update through the web interface from the installed version of 8.2.9 to 8.2.10. Quickly triggering a manual backup and the journey started. After the update I accepted the next offer to update to ownCloud 9.0.8. A web search for migration tips to Nextcloud showed up manual instructions for the migration of ownCloud 8.2 or 9.0.
The version current at the time of writing this post was Nextcloud 9.0.57 so I downloaded this and installed it in place. Accessing the website the next time started the upgrade process and a few moments later I was on the Nextcloud stable release. As always, the first thing was to enable the Calendar and Contact Apps. After all, those apps are the reason for running my own instance. Encountering no problems here, the web based updater then updated the system first to version 10.0.3 and in a final step to 11.0.2. So in somewhat more than 30 minutes, the installation went through this series of versions:
ownCloud 8.2.9 ⟶ 8.2.10 ⟶ 9.0.8 ⟶ (manual) Nextcloud 9.0.57 ⟶ 10.0.3 ⟶ 11.0.2
The final touch was moving the URL from "owncloud" to "nextcloud", adjusting the config and backup accordingly. Triggering the backup once shows that the procedure again works and is good for the future.
Having the server in place it was time to update all the clients. First off were the GNOME desktops of the GNU/Linux machines that support ownCloud or Nextcloud online accounts in a completely streamlined fashion. Simply provide the base URL together with user authentication and you are all good to use the shared files, calendars and contacts.
The client synchronizing the Outlook calendar to the Nextcloud instance described in my other post Synchronizing Outlook Calendar to ownCloud was migrated next to the new location.
For the last group of clients, the Android phones of the family, it was a matter of a few minutes to remove the existing DAVdroid accounts and add them again with the new URL. Re-enable contacts and calendar data and trigger a resync and everything is working again.
All in all I have to admit that I expected more problems for this migration, so thanks to the Nextcloud team for this pleasant experience!