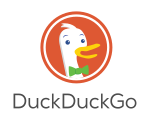 While working on my blog as described in my recent post Blog internals, I came across the possibility to include a search engine into the blog directly. The Nikola documentation gives examples for DuckDuckGo and Google, and as I am skeptical of the data collection of Google, of course I tried DuckDuckGo first. The experiment returned no results whatsoever, so I was not sure if the integration into the website failed or if DuckDuckGo really did not return any results for my website.
Entering the search term site:lazy-evaluation.net into the search input field on the regular DuckDuckGo website showed that indeed there are no results whatsoever for my website. Ouch.
Trying the same search term with Google search reassured me that at least Google is still indexing my site.
As the other things regarding my blog were solved successfully, I returned to research the situation today.
Read more… (2 min remaining to read)